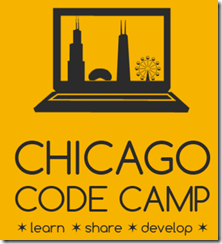 Next stop on the HoloLens Presentation Tour is the amazing Chicago Code Camp CCC!
With some of my favorite developers and organizers anywhere – thanks Min, Lwin, Jason, Brett, Angela and the whole team that makes this event possible!
Giving two presentations at CCC…
Hands on with the HoloLens (11am)
HoloLens: A rEvolution of Reality! (4pm)
Looking forward to seeing everyone there!